【Costume Introduction】K/DA All Out Ahri costume details
Posted by UwowoAdmin on
In today's article, we will introduce Ahri's costume, which is also the last costume of this K/DA series. The pre-sale of all costumes from this series will be opened on 27 Nov PT--the first day of our Black Friday sale. We also have many special offers and gifts such as the K / DA costume bundle. Later today we will post the event details, please stay tuned~
Back to the topic, let's have a look at Ahri's costume photos.In order to unify the visual effect and cutting style of the whole series, our designers chose a variety of different fabrics to match and combine.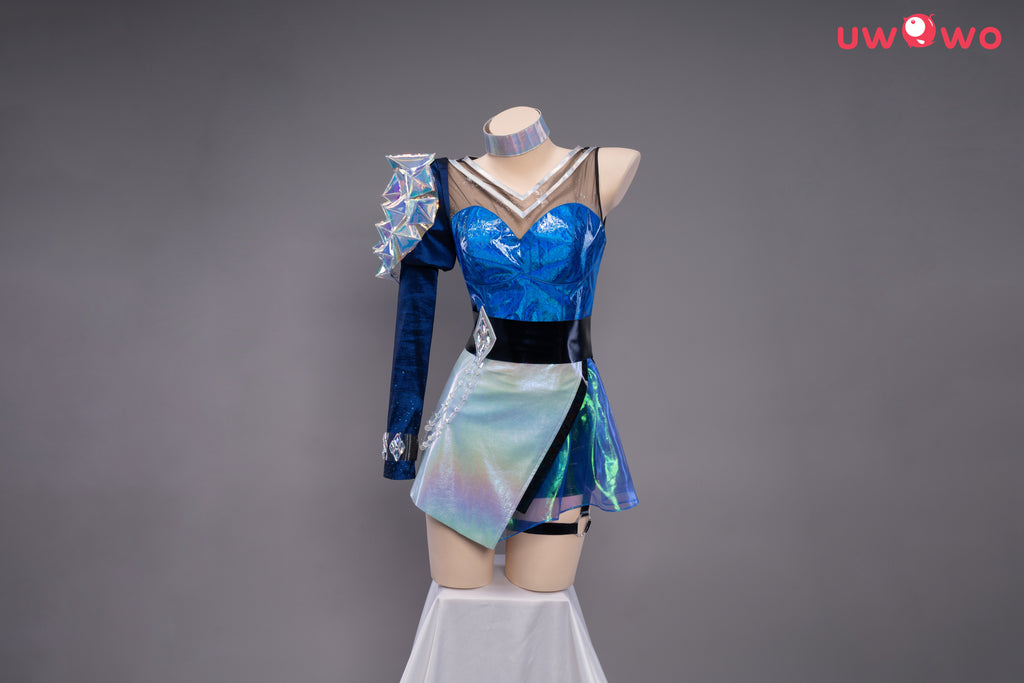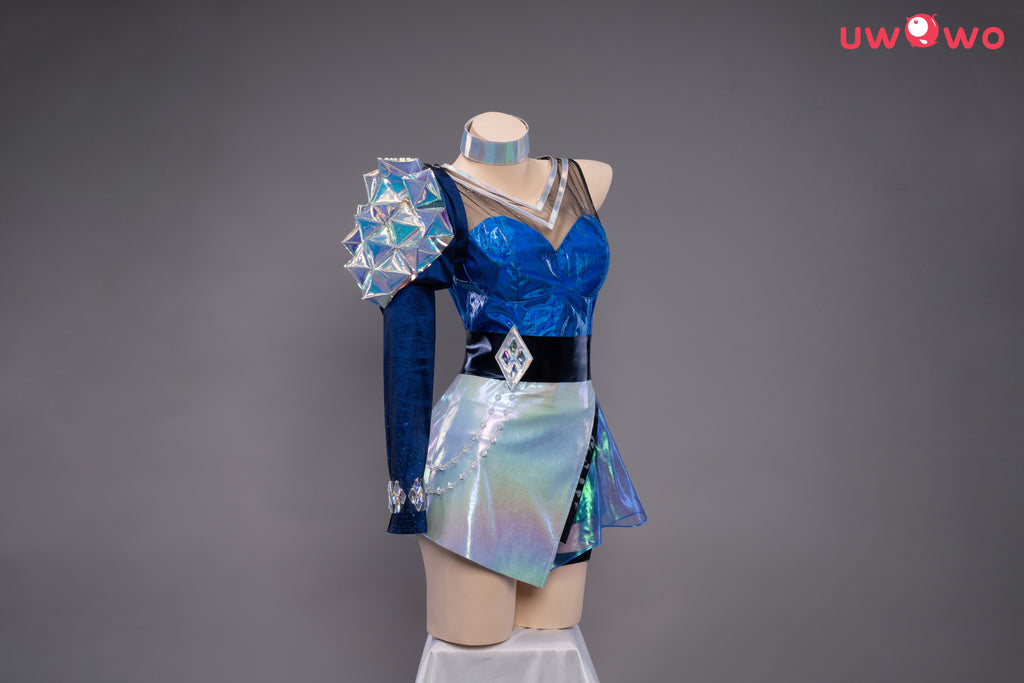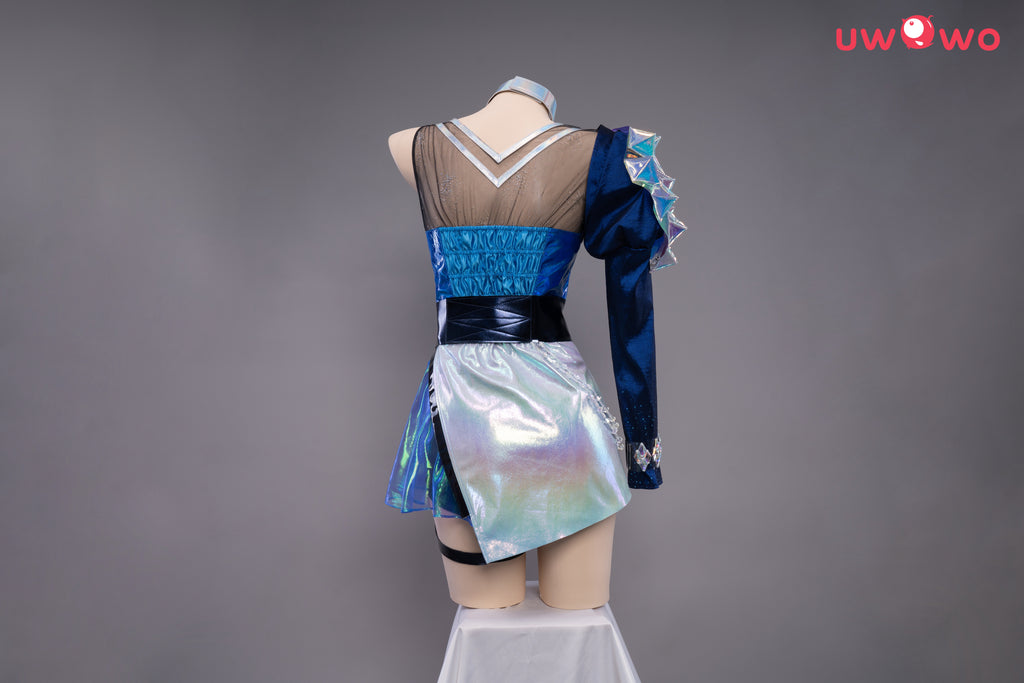 Top
We use special leather for the top part. The surface of this material has a diamond checkered effect. At the same time, it has a very good gloss and can reflect different colors. We interviewed the designer 沈公子 about the design and material choice of this part:
"Our style of this series of costumes is relatively unified, the overall visual effect and tailoring are also very neat, so we spent some time thinking about Ahri's costume"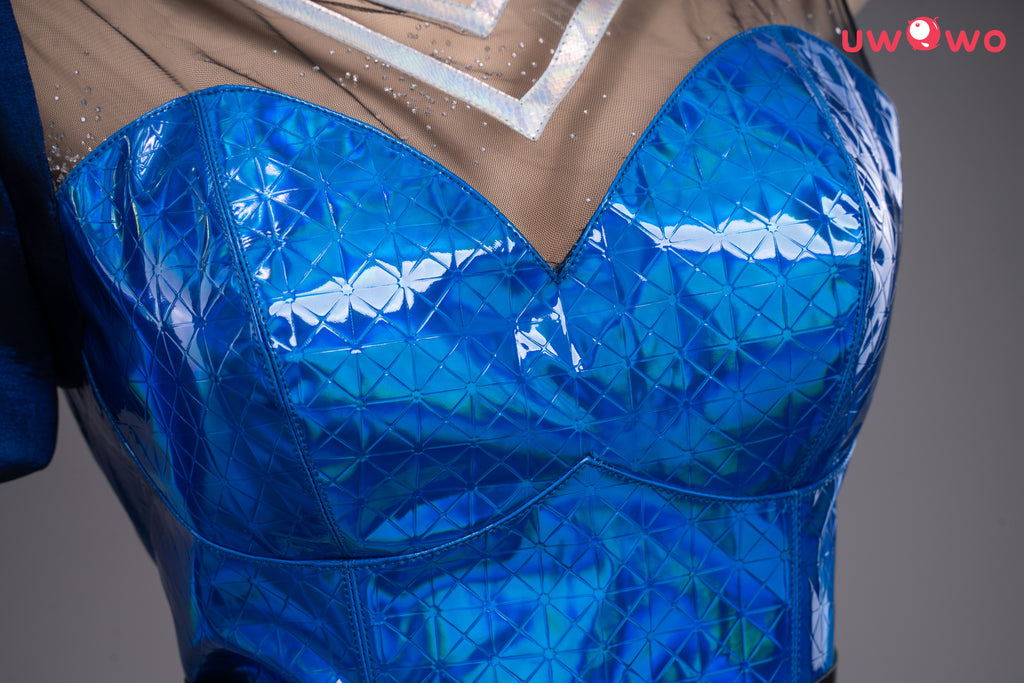 After testing a lot of materials, we chose the current one. Its surface texture makes the whole look more delicate. Considering the actual wearing, the elastic band is designed on the back, so the adjustment range is very large. "
Let's see more details.
We use black mesh and rhinestone at the front and back to increase the twinkle feeling.At the V-shaped collar, we use laser lizard imitation leather, which not only has the laser effect, but also has the texture on the surface.
The designer added a hard net inside the puff sleeves as a support, and the fabric used to make the sleeves has a sense of luster.
On the wrist, we use blue-green flash foil gilt printing to decorate the details, and use transparent TPU + acrylic diamond to make Ahri's decorative bracelet. It is worth mentioning that this bracelet designer has added a small part of elastic band to make it easier to wear.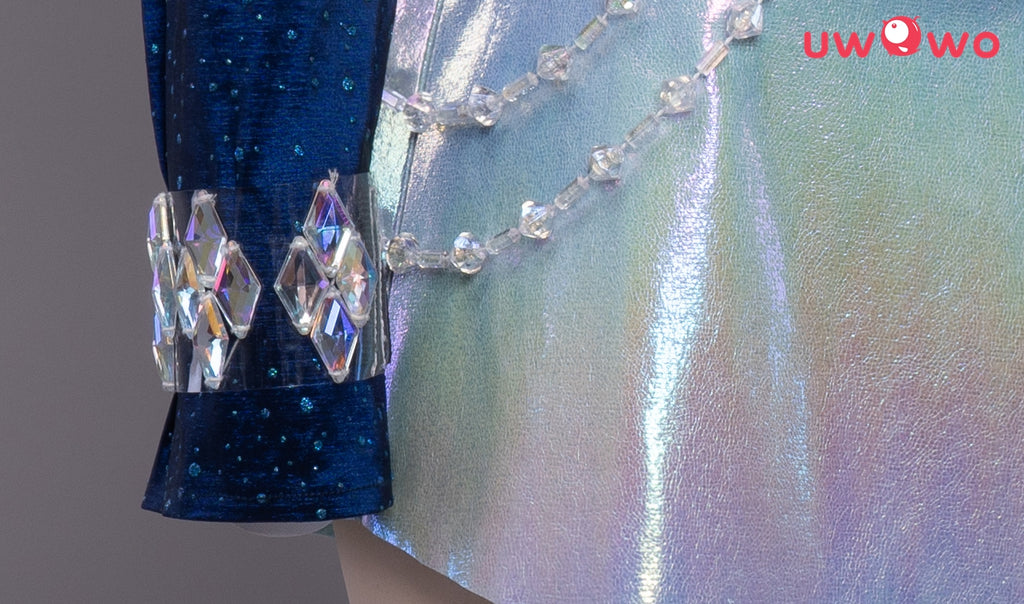 Skirt
First of all, we made shorts with high elastic imitation leather. The fabric used in the outer skirt has the rainbow luster with lines on the surface.The blue laser glass yarn on the other side is light and the color is dreamy.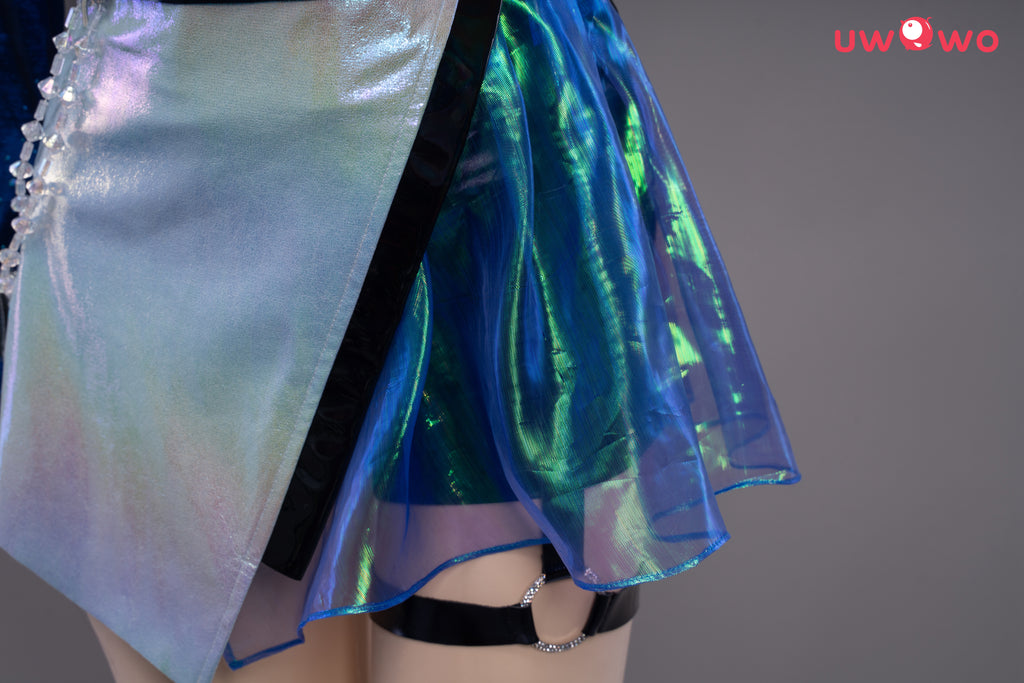 We use elastic elastic band+ velcro for the skirt so the adjustment range is very large.
Accessories
Belt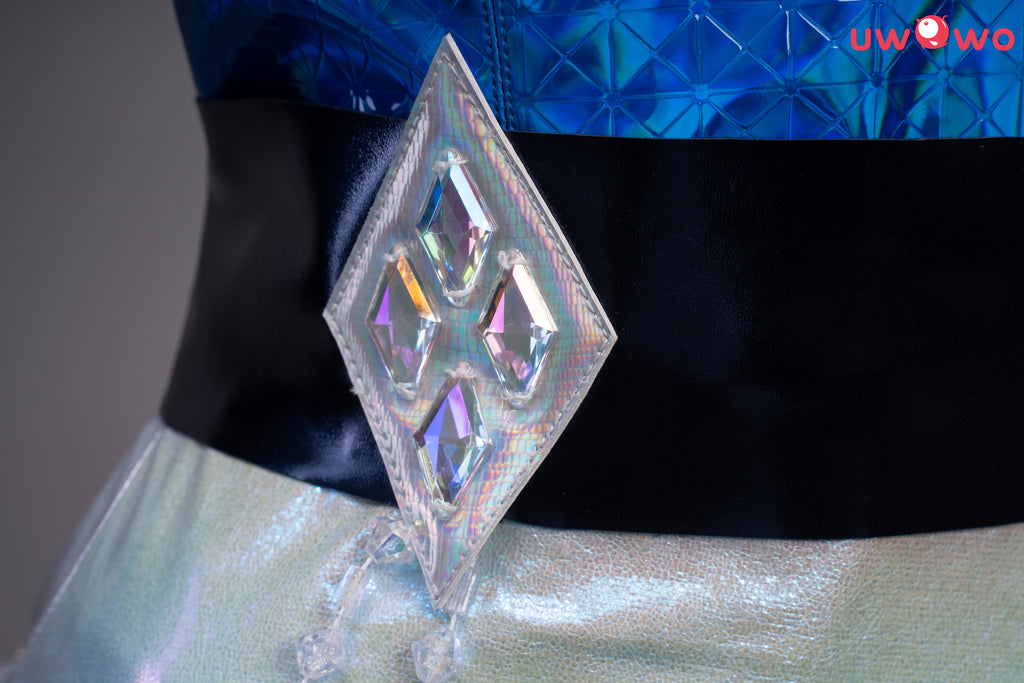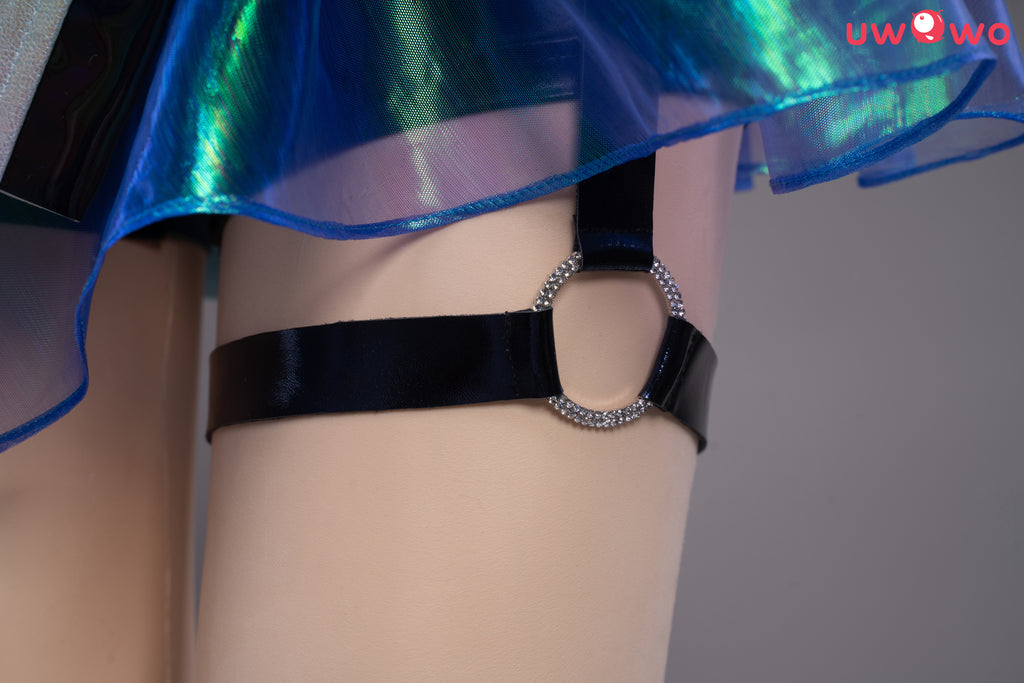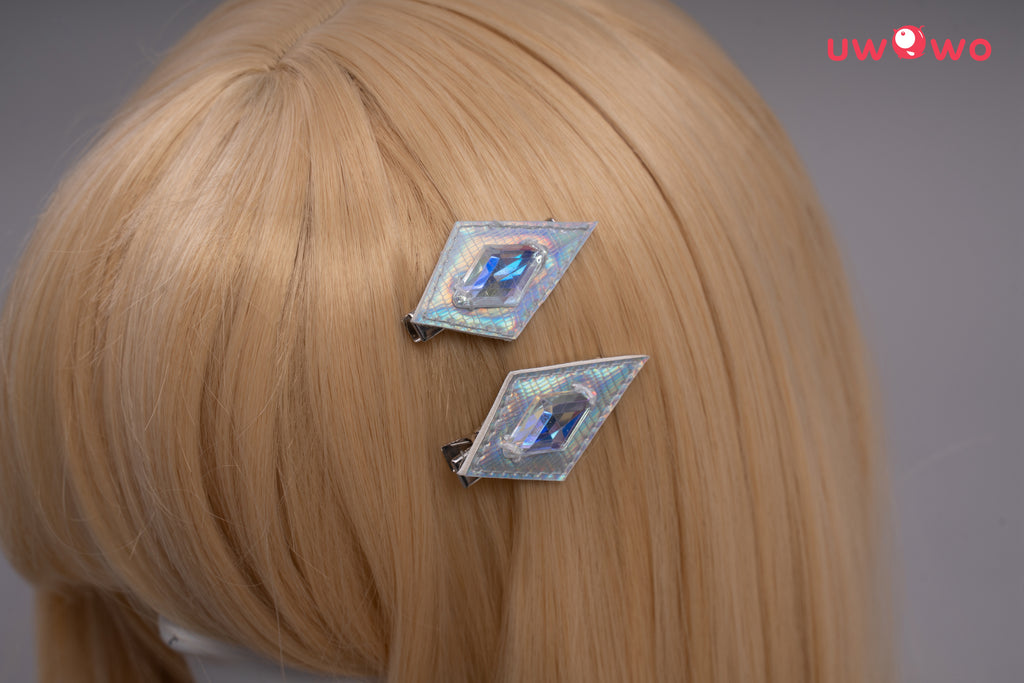 shoulder armor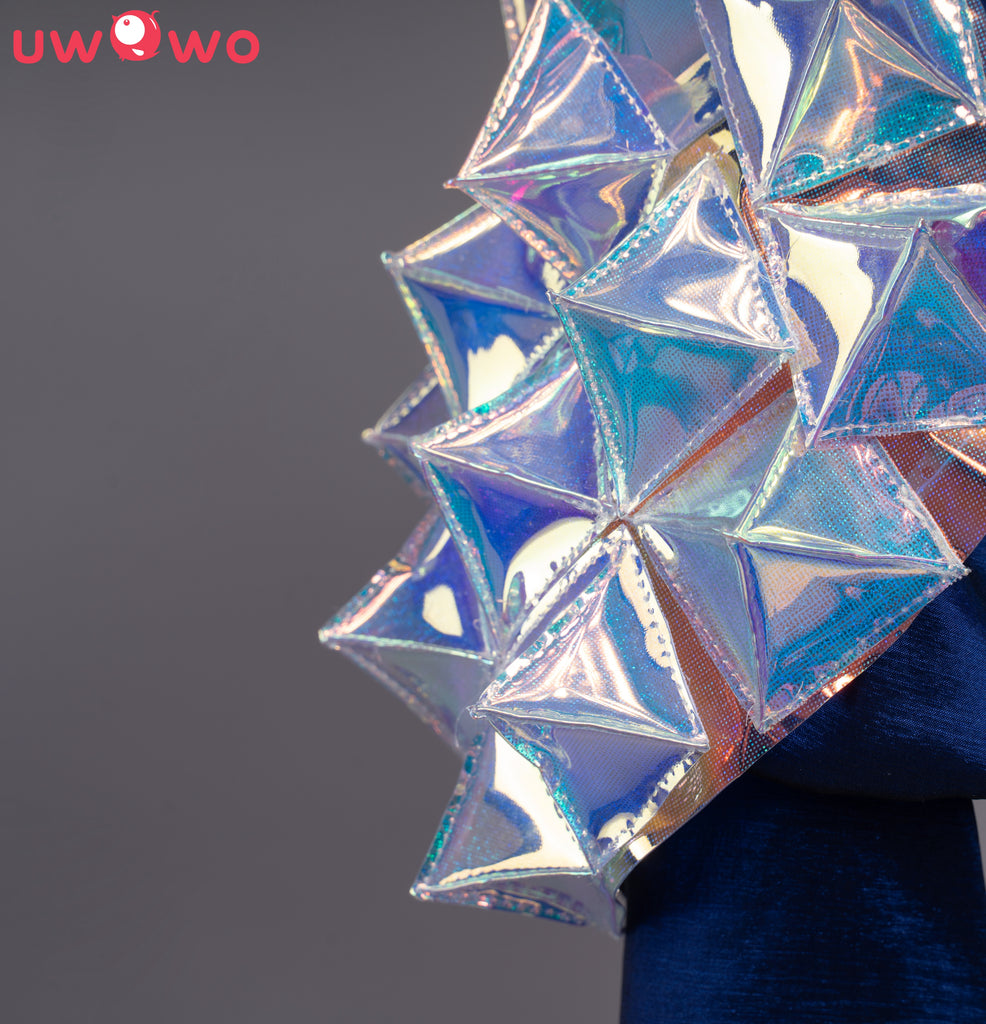 This part is one of the difficulties of this costume. The designers used the pink-blue transparent laser PU to make about 14 pyramids overlapping together. There are velcro and pins on the opposite side, which makes it convenient for users to wear without affecting arm movement.
【Important Info】
Above are the details introduction for K/DA All Out Ahri costume, same as other K/DA series, we also have the wishlist event(24-26 Nov PT):
-add to wishlist amount reach to 40--extra $3 off, BF pre-sale price will be $51
-add to wishlist amount reach to 60--extra $5 off , BF pre-sale price will be $49
You can find the product page in our store now--"Black Friday New Arrivals"
---
Share this post
---
---
---
0 comment