After releasing Evelynn and kai'sa' costumes photos, we received messages from many users who wanted to see photos of Seraphine's costume. This time we will have 2 versions of Sera: K/DA All Out ver+ The Starry-Eyed Songstress ver. In this article, we will introduce some details of the latter.
Let's see the photos first.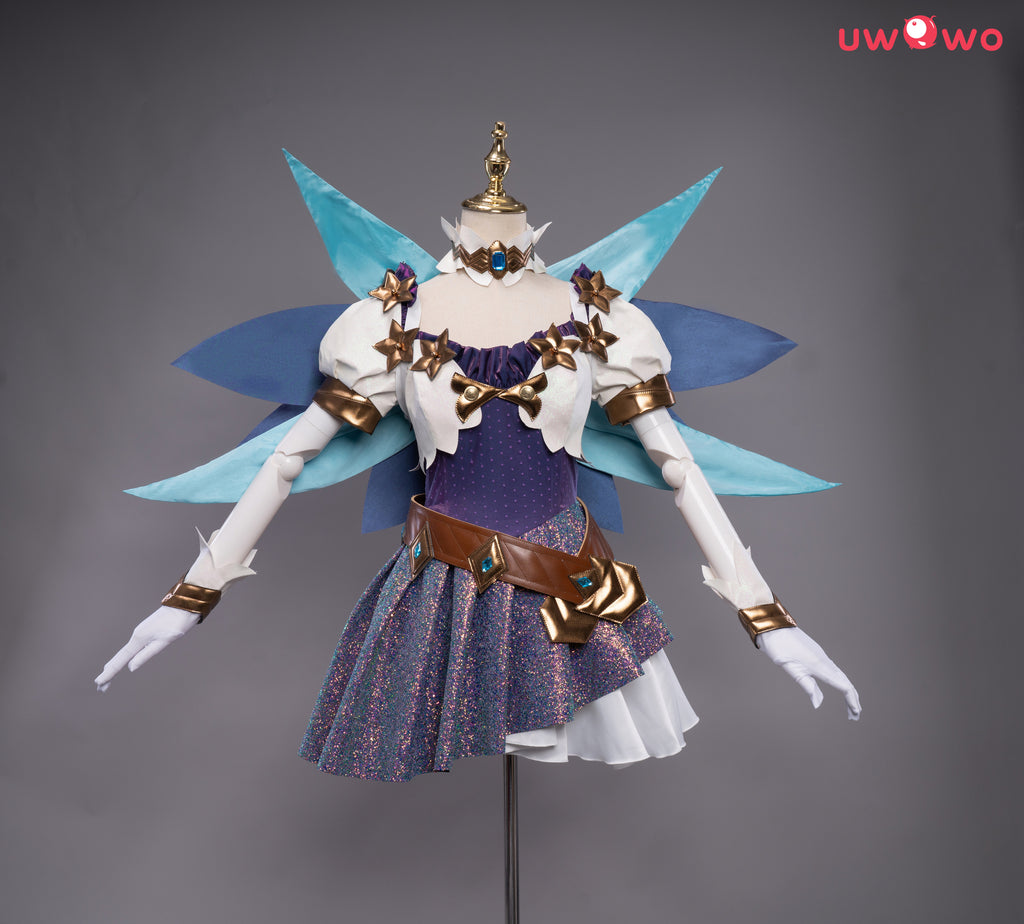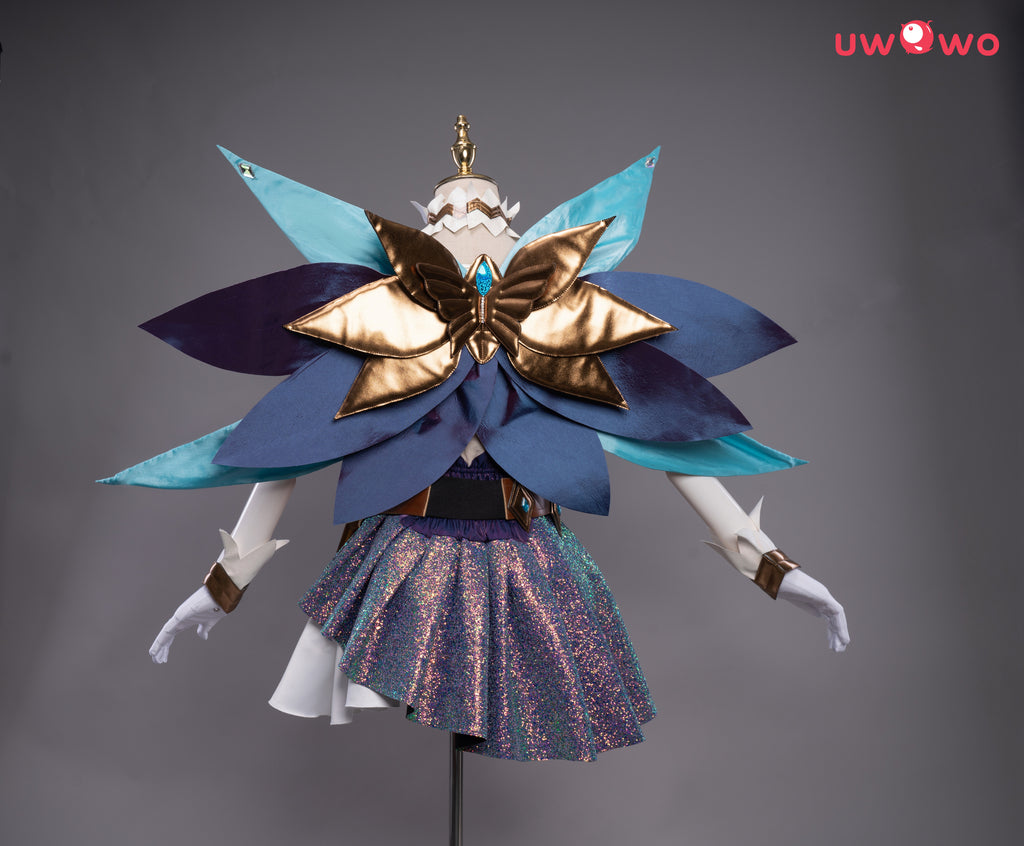 Dress
The upper part of the dress is made of multiple fabrics. In the main part, we use the purple brocade which has the luster of silk and cover it with the purple netting with dots. The white part like the shoulder is made of Glett leather and cut by laser. The surface of this leather is shiny, in addition, it has moderate hardness, so it can make the shape look neat.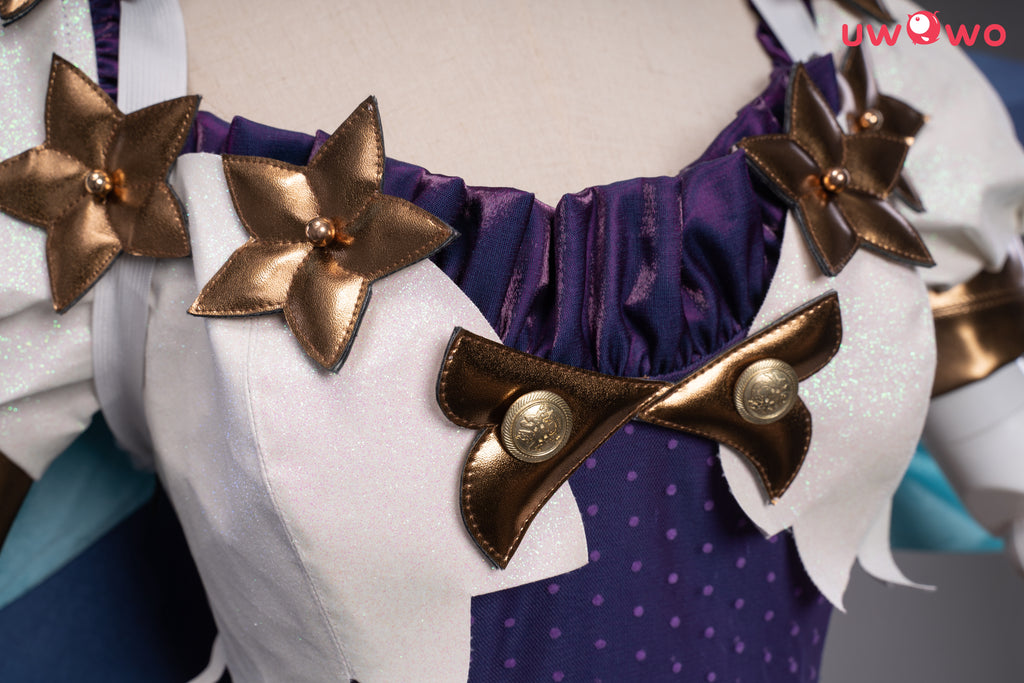 The flower accessories on the front chest are sewn with gold Napa leather and filled with composite sponge to make the flower look fuller and more three-dimensional.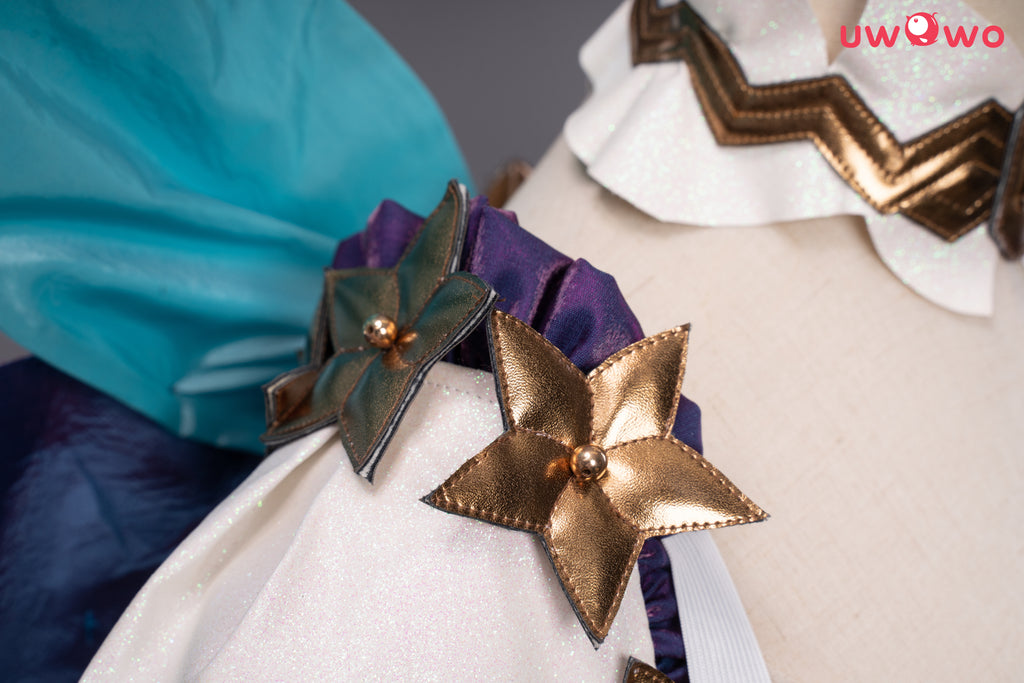 We also use the leather to make the neck part and decorate it with a square cut diamond.
In the back part, we adopt the design of elastic band, leaving a relatively large adjustment range for users.
To restore color and shape, we use a special leather to make the skirt. This material can provide a good shaping effect, and at the same time, there are small sequins on its surface, which can reflect different colors so the visual effect is very good.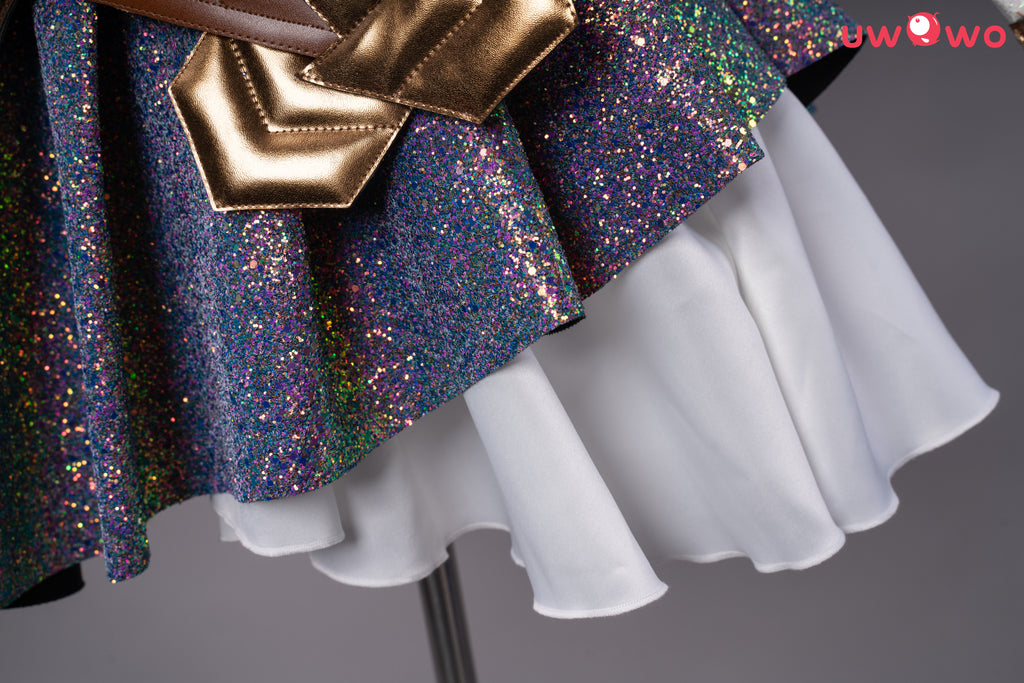 In order to make the skirt more layered, we also made the inner white skirt separately.
Accessories
With the same enthusiasm and standard, our designers have made accessories other than the dress.
The waistband of the costume is made of double layers of thick brown leather、gold Napa leather and blue decorative diamonds. We have a covered button on the front of the belt and an elastic band at the back to provide adjustable range.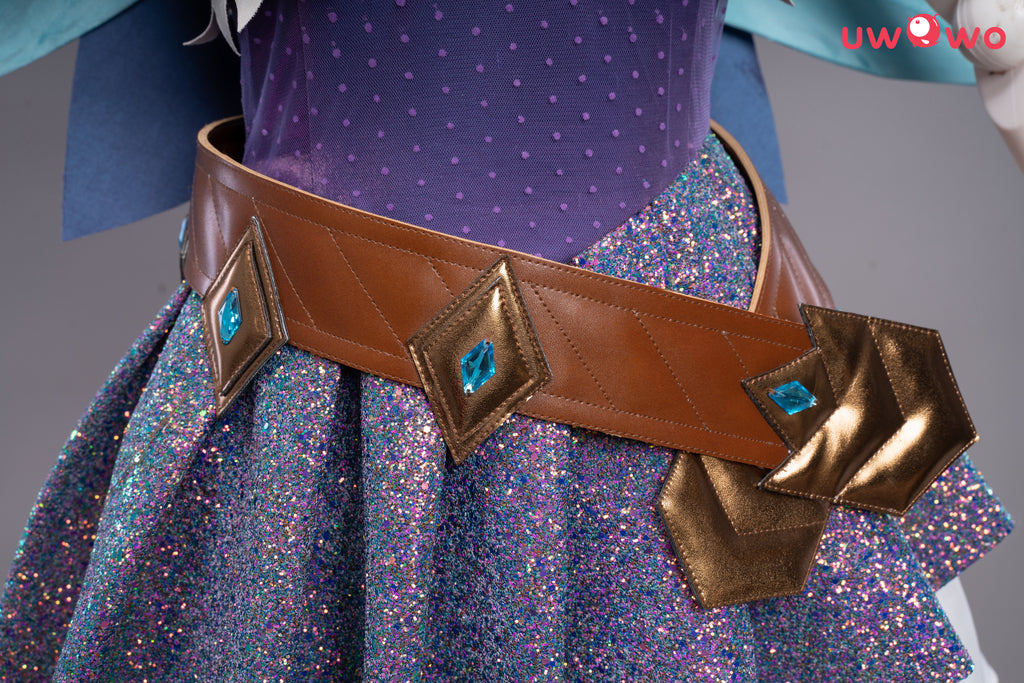 Gloves: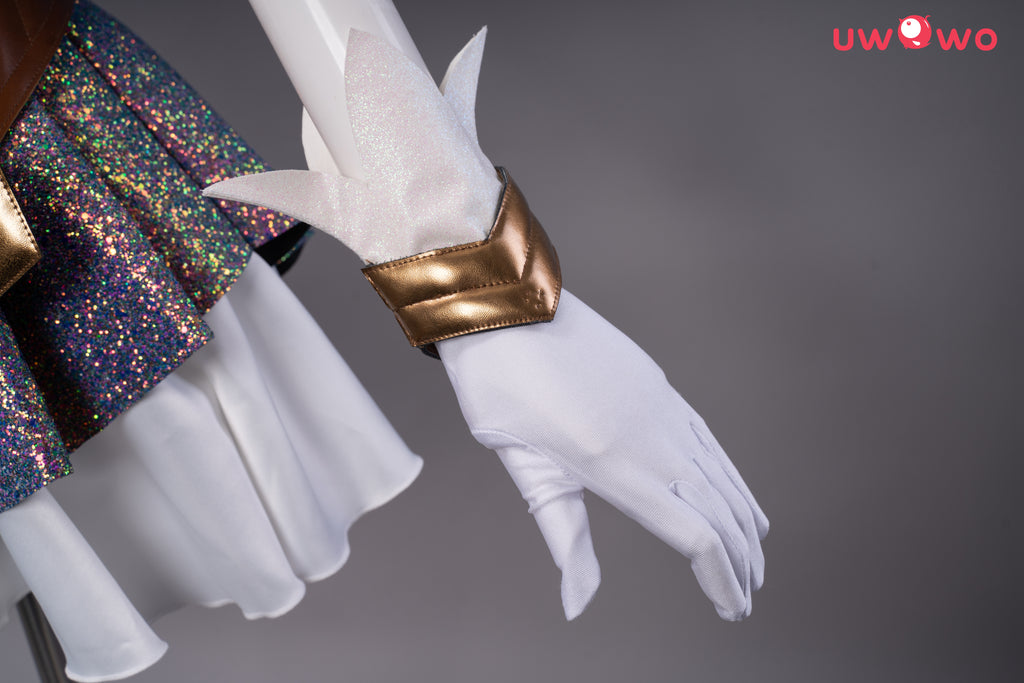 Stickers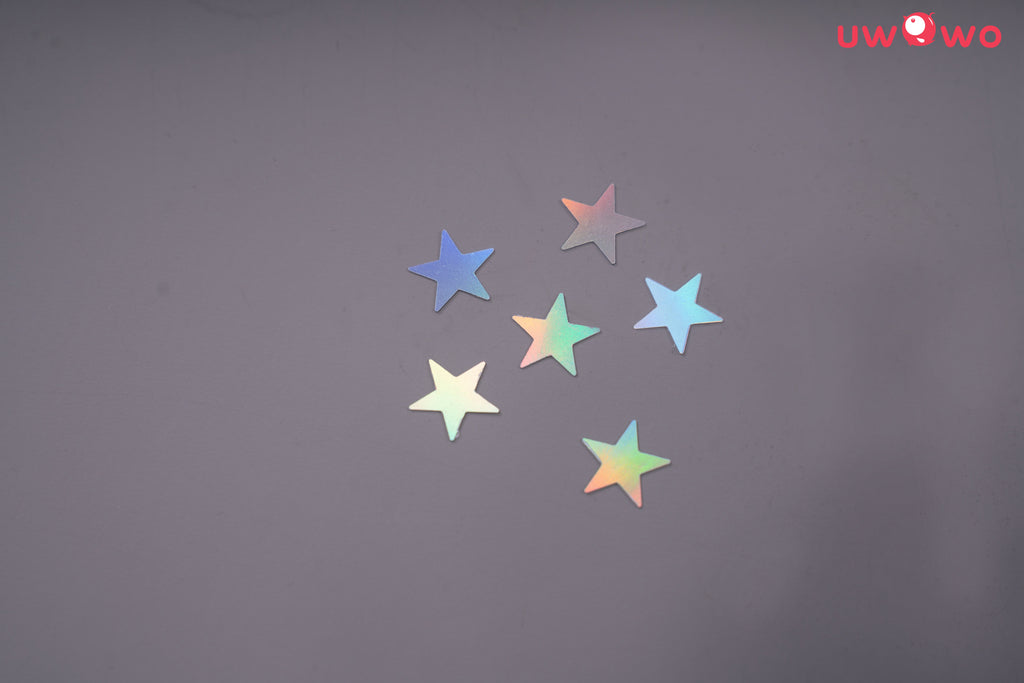 Stockings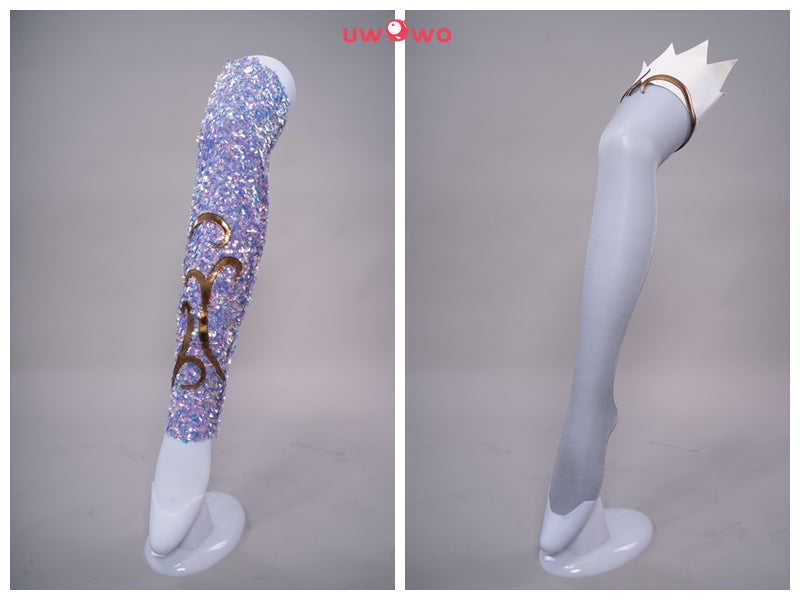 Wing prop
This wing can be carried directly on the back. We select the light blue and purple color-changing fabrics to make double-layer composite wings. The butterfly part is made of gold Napa leather and filled with composite sponge just like the flowers accessories we mentioned above.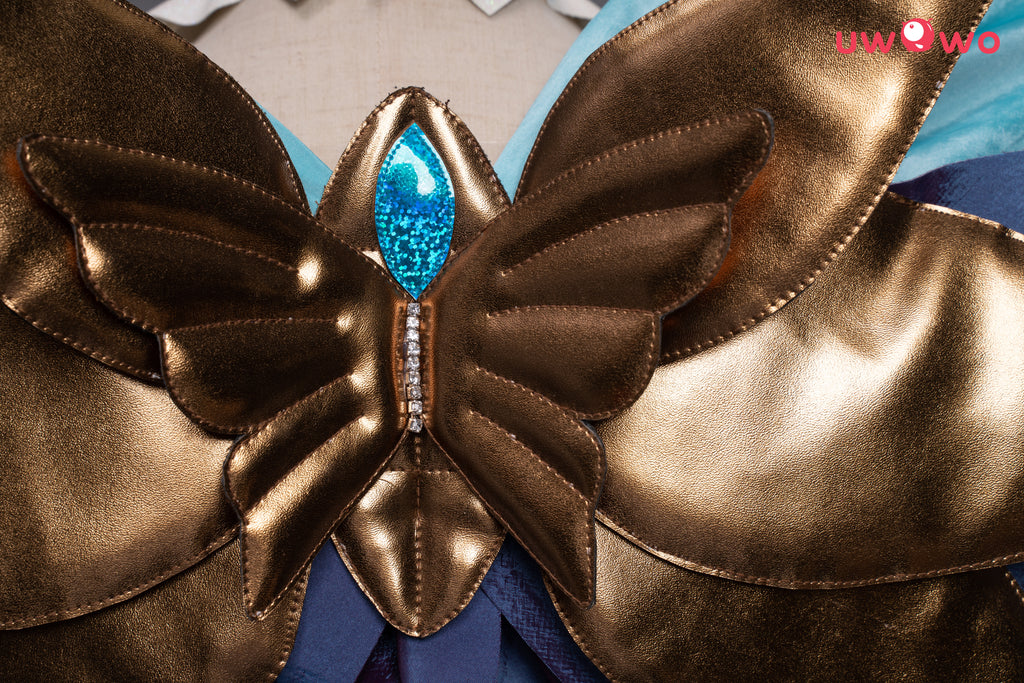 【Important Info】
Above are the details introduction for Starry-Eyed Songstress Seraphine costume, same as the K/DA series, we also have the wishlist event(23-25 Nov PT):
-add to wishlist amount reach to 40--extra $3 off, BF pre-sale price will be $55
-add to wishlist amount reach to 60--extra $5 off , BF pre-sale price will be $53
Porduct link: https://reurl.cc/8nAkLM
Thank you very much for your time to read! If you have any question, feel free to send us the messages~