UWOWO Game Princess Connect! Re:Dive Kuuka Regular Cosplay Costume Kuuka Sexy Cosplay
Size S/M are in stock now!

Size L will be in stock in Apr, further notice if there is any change of date.
1.It is best not to place pre-sale products and spot products together in an order. 


2.When there are both pre-sale and spot items in an order, we will ship the order after the pre-sale products are in stock.
3.Pre-sale Orders can change the size and can be cancelled whenever before sent out, please contact us if you need to change the size or cancel the order with your order number.
Magnets cannot pass customs inspection, so set B cannot be shipped.
You can visit our Aliexpress store if you want to buy set B.
Click here if you need the wig>>>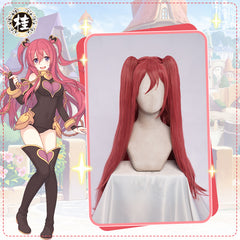 ---
We Also Recommend
---