We posted the details of Mona's costume today and it was so glad to see that so many people love it. This time we will have 3 costumes from Genshin Impact: Mona、Lisa and Diluc. In this article, we will introduce you the details of Lisa's costume.
LingZi is the designer of this costume. The costume is made up of more than 12 kinds of fabrics.The production process includes laser cutting, 3D mold, spraying gold glue and so on, plus irregular lines, different sewing steps-- the process of making this costume is very complicated.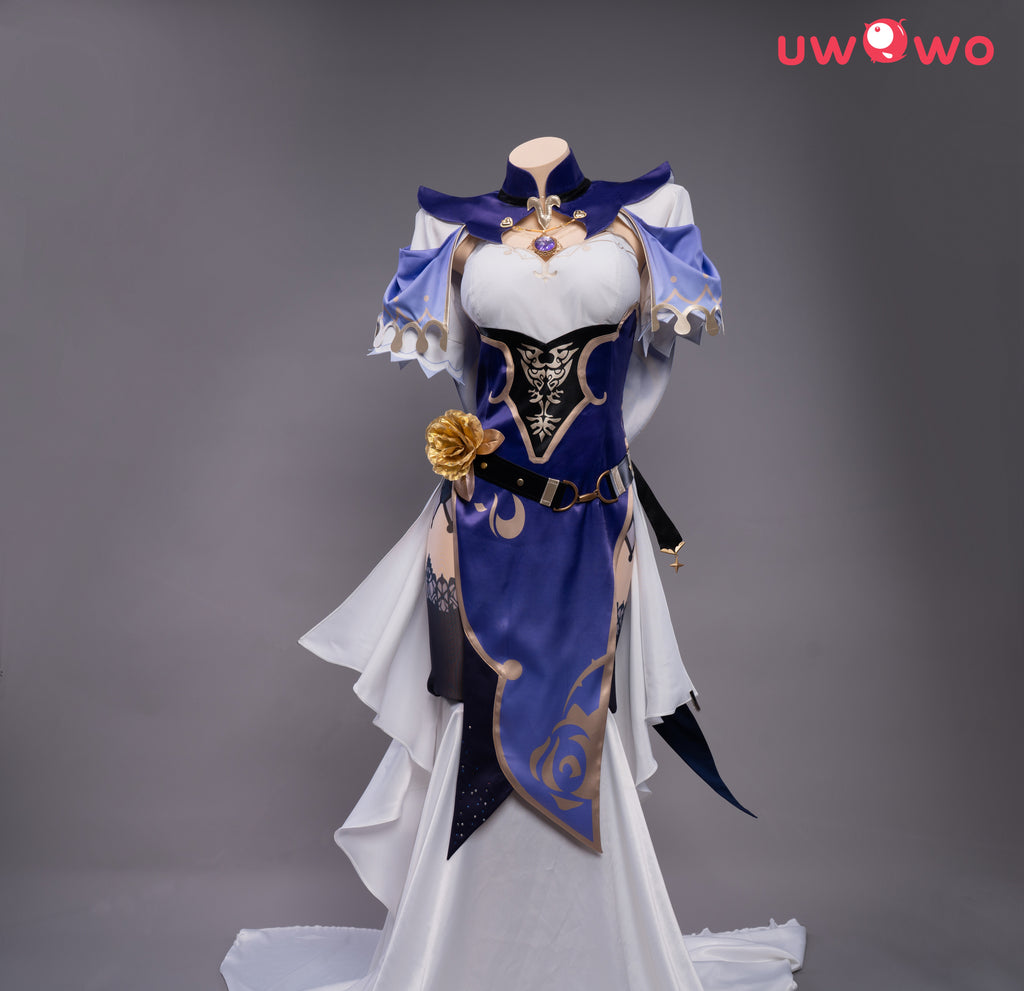 The main part of the purple is made of satin fabric with smooth cutting lines, which is shiny, soft and skin-friendly.A zipper is designed on the right side of the costume for easy wearing and taking off.
The design on the back leaves an adjustable range for customers. The white part of the hem of the skirt is thick and has a smooth surface.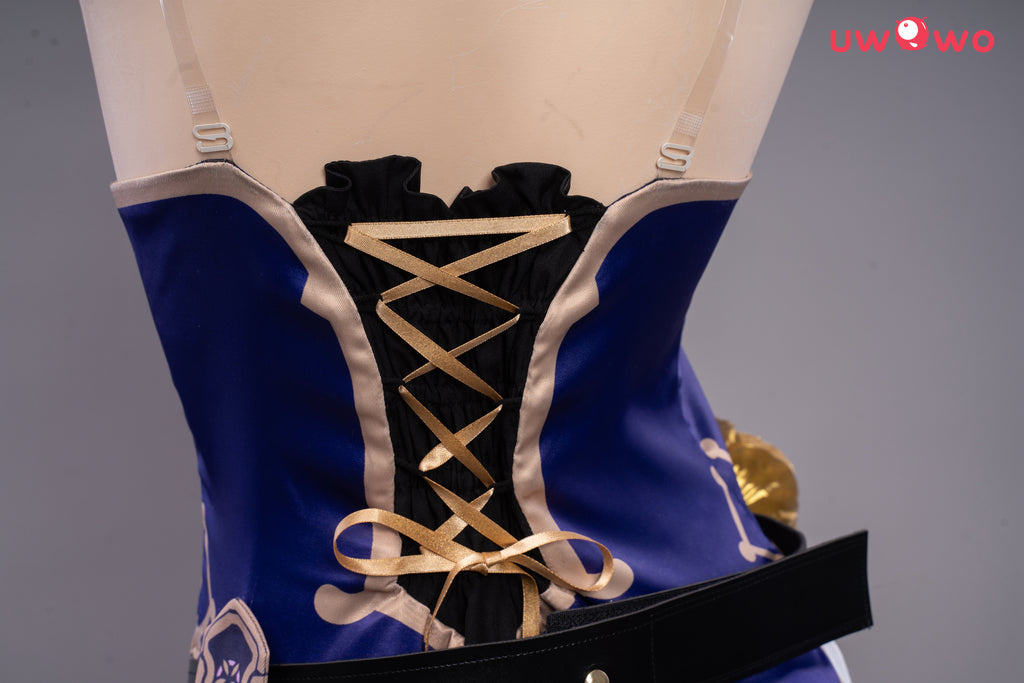 The dark hem is designed with decorative diamonds to restore the details.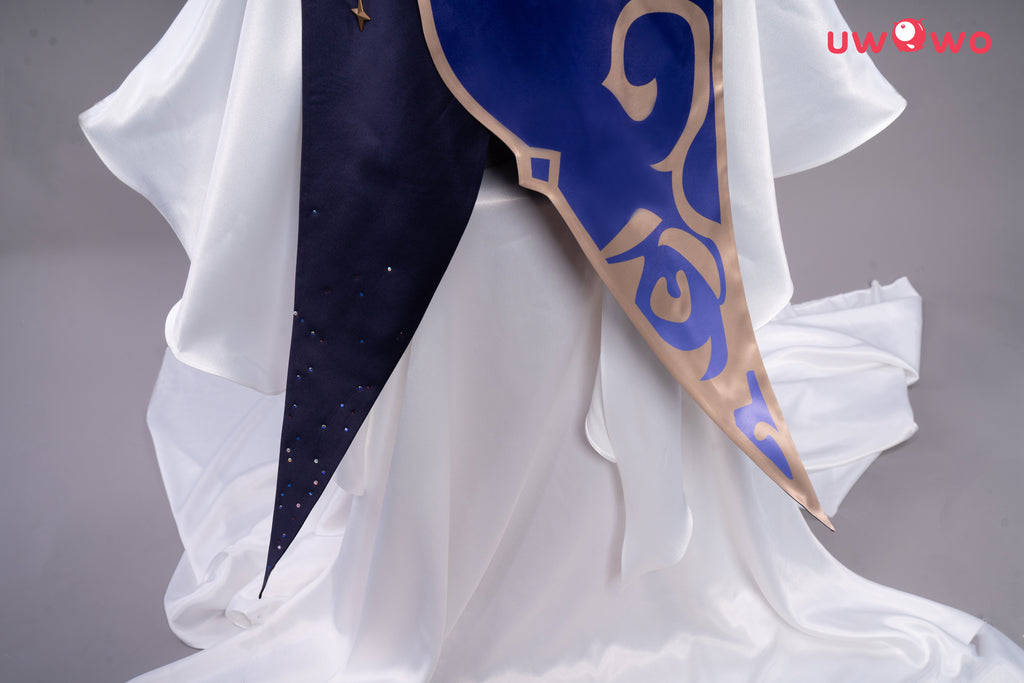 The outline of the shoulder cloak is very clear and the shape is very strong.The ornament on the chest is very delicate with purple faceted acrylic diamonds + metal carved base.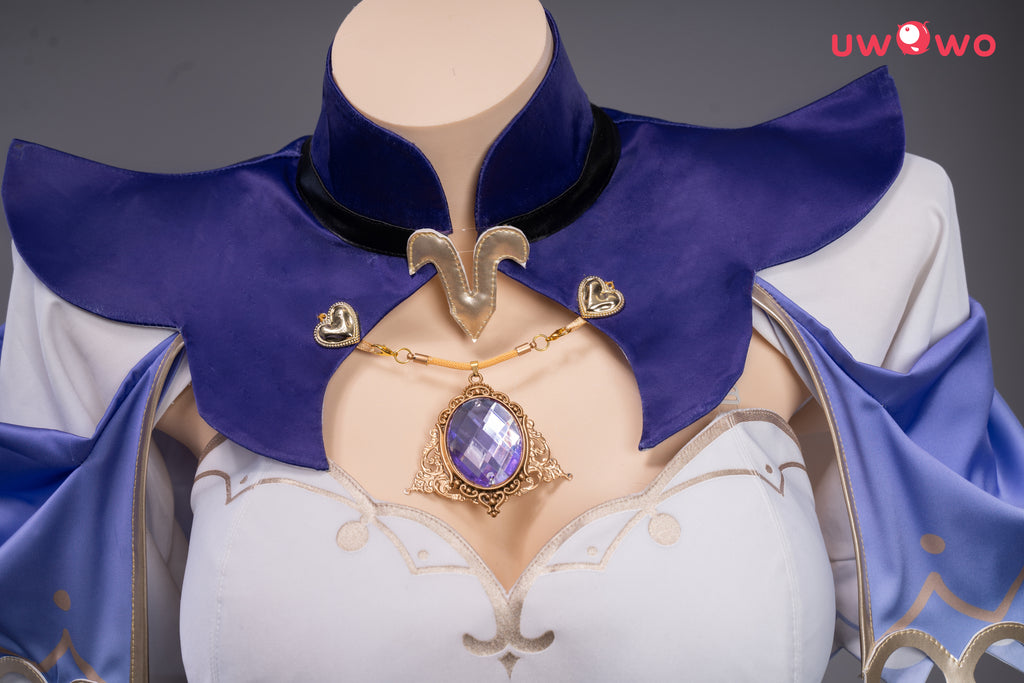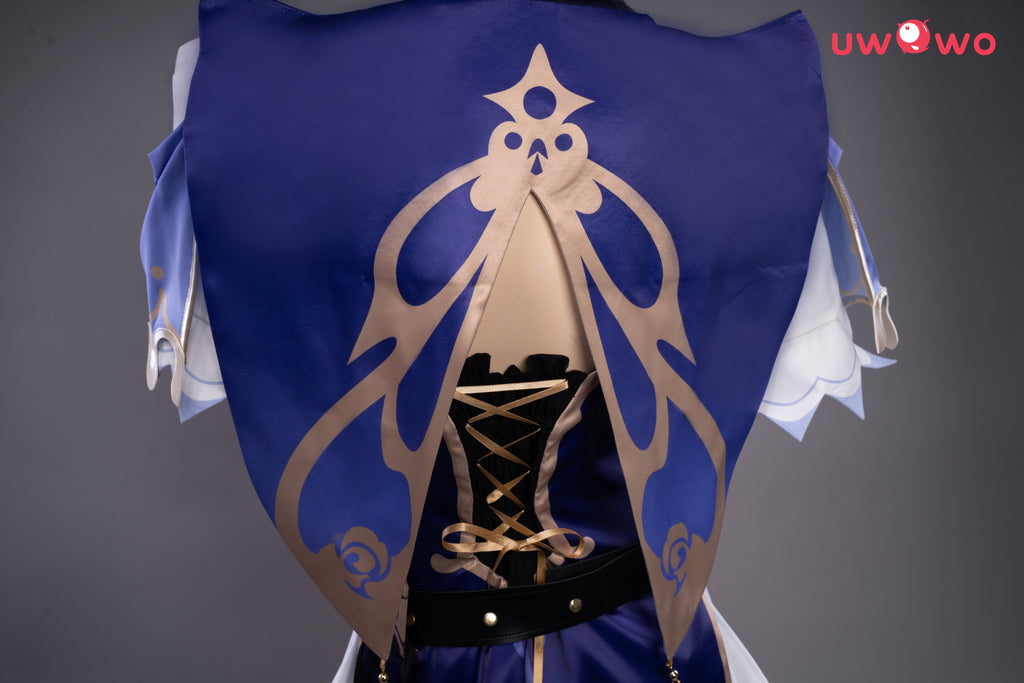 Let's see the sleeves part. The outer layer of the sleeves is made of silk satin fabric, light and soft, which highly restores the wrinkle effect on Lisa's sleeves. The golden leather on the edging is precisely cut by laser and has smooth lines.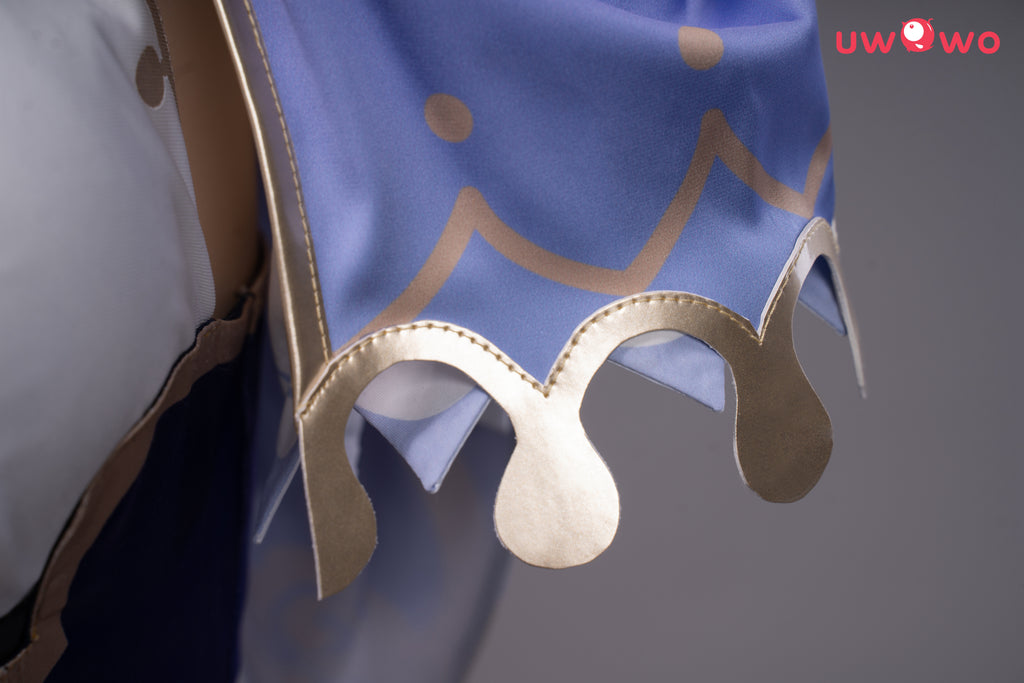 The black part under the chest is made of black elastic leather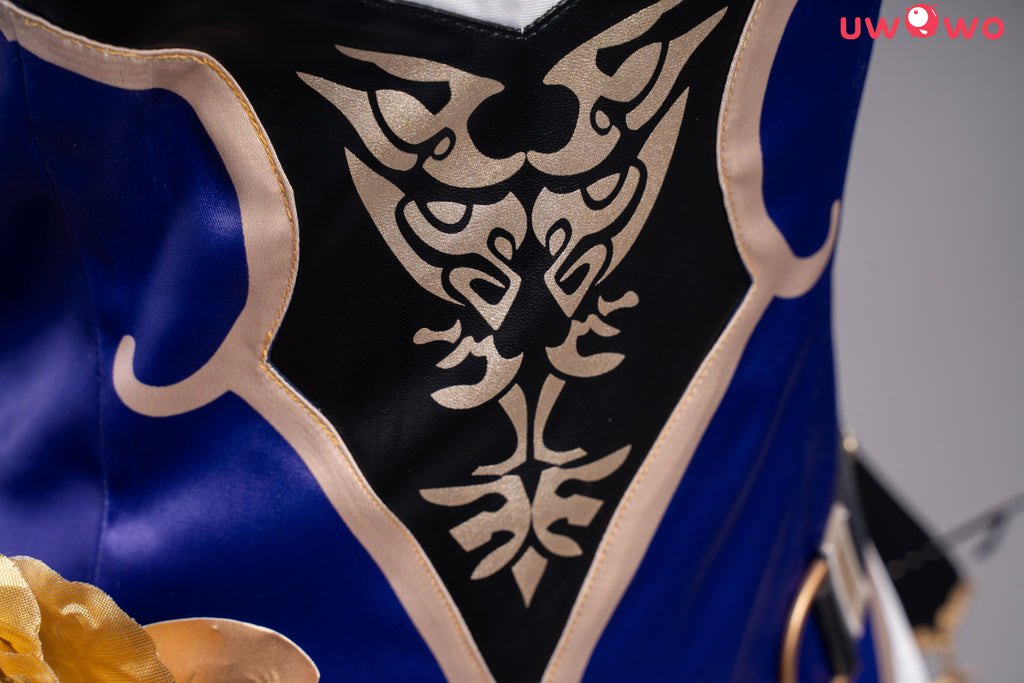 The belt is made of black leather with metal parts at the joints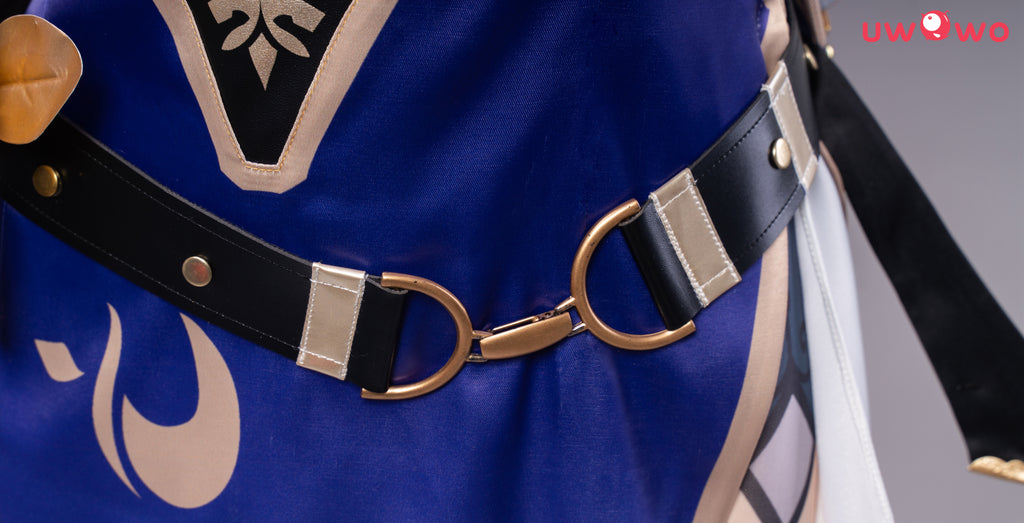 The ribbon on the belt is made of satin, which is light and elegant. The tail of the ribbon is wrapped with metal and matched with a metal star pendant.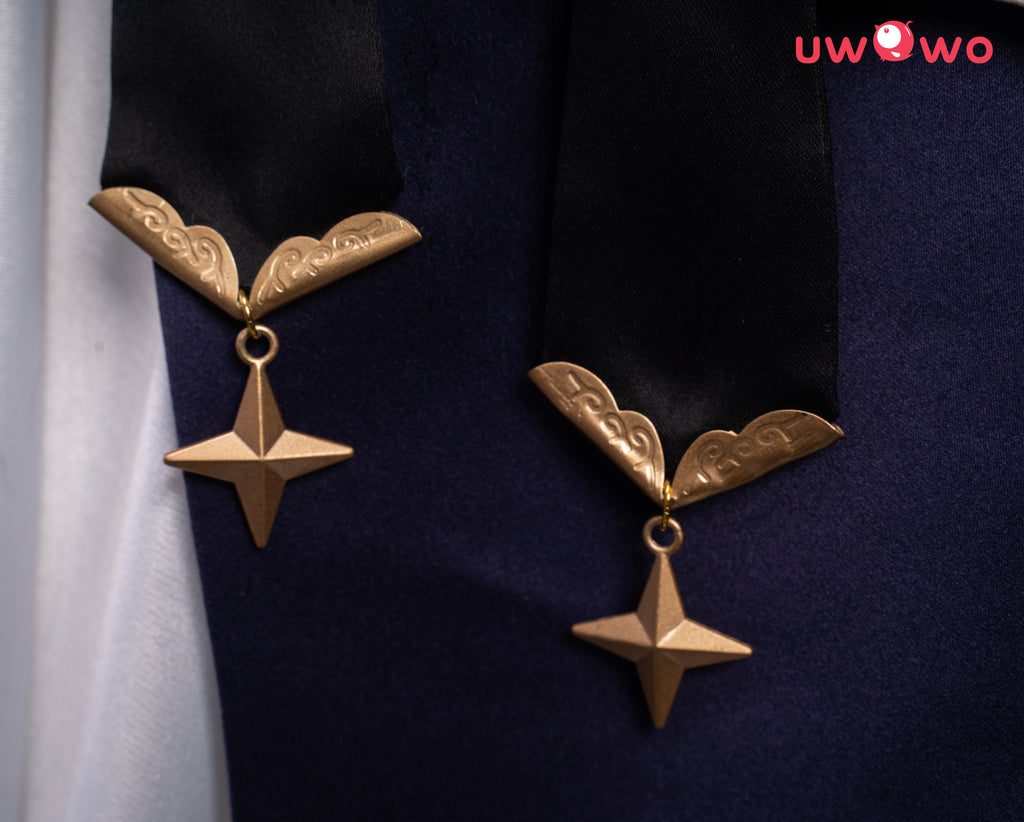 The fabric of the stocking is soft spandex net with excellent hand-feeling and high elasticity. Digital printing is used to restore the pattern on the lisa stockings.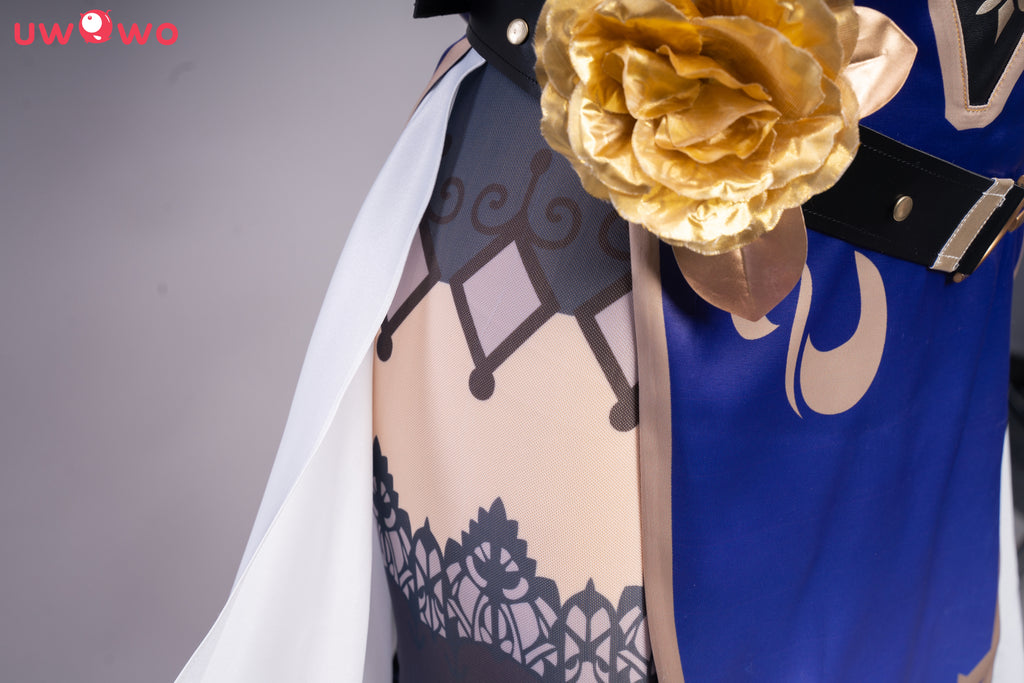 At the ankle, we made accessories based on Lisa's character design, white lace + black pendant.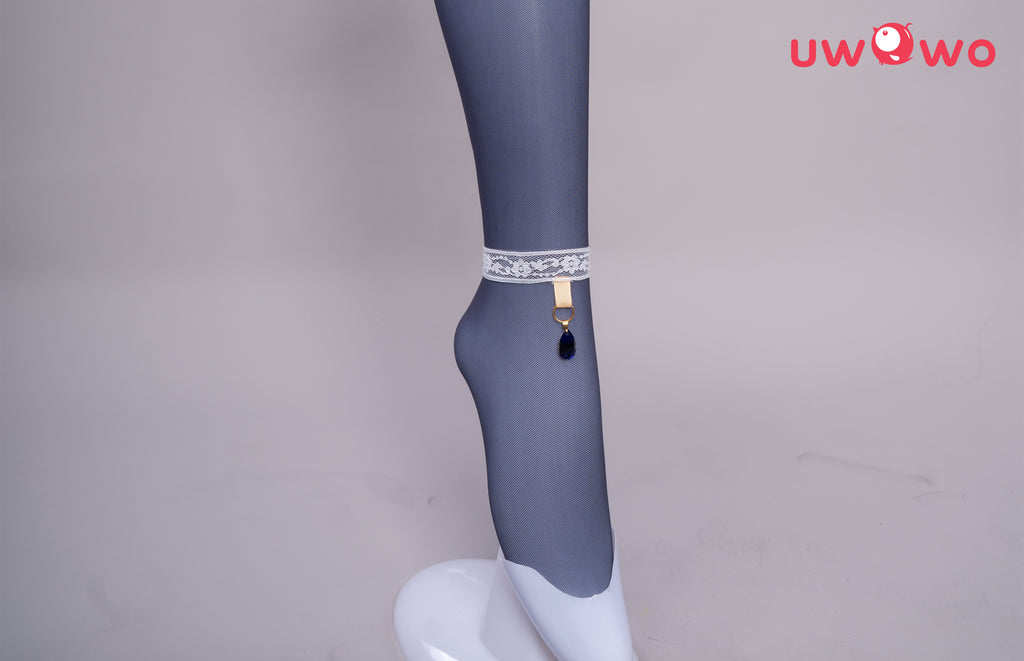 The hat and the accessory are the design highlights. The fabric on the surface of the hat is thick, with the wire inside the edge, users can adjust the shape according to their needs.The reason why this hat looks good in shape is because the designer used cotton/EVA stuffing inside the hat and there's an iron wire inside it too.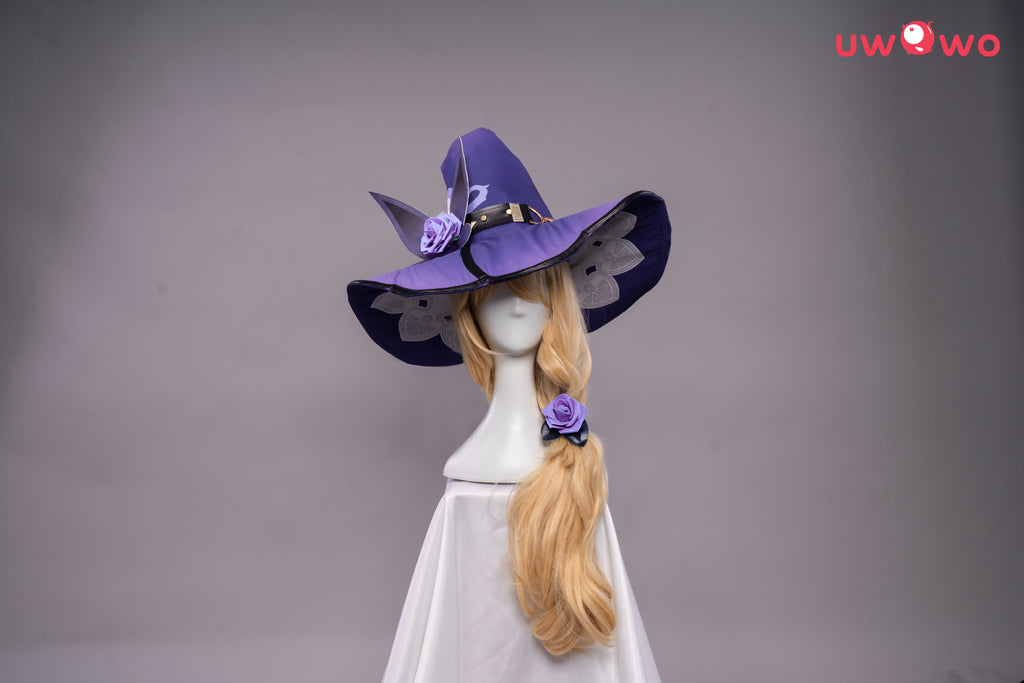 The designer uses 3D mold to make hat accessory, and then uses spray paint to paint. The internal flowers are glued to the bottom manually. It's complicated but very exquisite. Also it's the sample in the picture, in the mass production there will be no lines on the surface.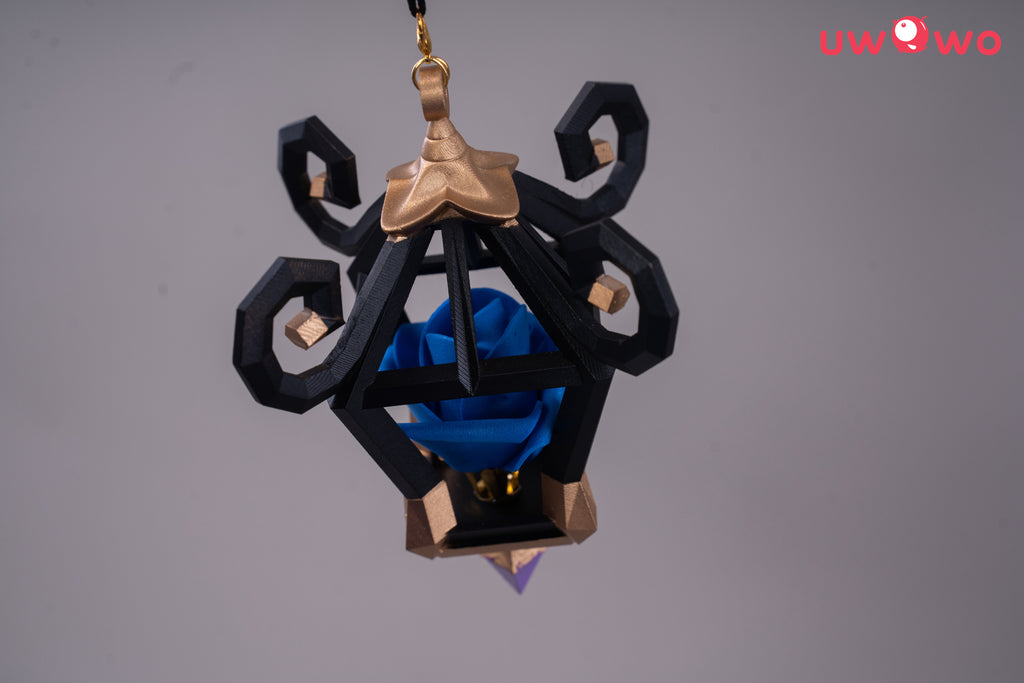 Lisa's costume will be available for pre-order from 27 Nov PT, the first day of our Black Friday sale. For the sale event, please check our blog article.