You may ask "what is the U Coins in the title?" , here is the details explanation:
U+ Plan is our membership plan and U Coin is the reward point for this plan. As long as you join our membership, there will be variety of ways for you to earn the U Coins and redeem the U Coins to free costumes!
1. How to join this plan?
You can find the entry in the lower right corner of the page, it's a pink icon with a gift logo. Click it and you can see the options to create the account.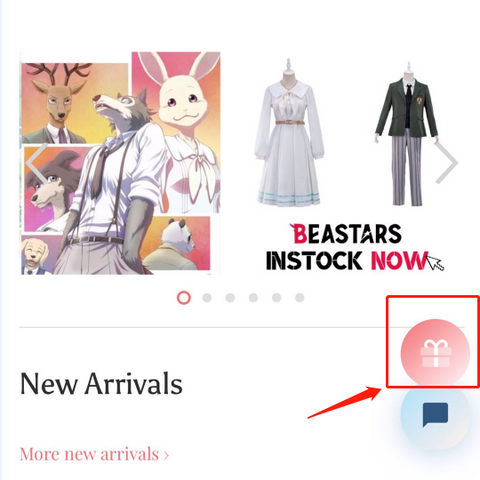 Mobile 
Pc
2. How can I earn the U Coins?
Currently we offer 7 ways for you to earn the U Coins and we will add more in the future. We list the ways of earning here:
-Create an account
-Make purchase
-Write review for your order
-Upload the photo in the review
-Celebrate your birthday
-Make 3 purchase(bonus)
-Order value total goal achieve(bonus)
3.What can I redeem with the U Coins?
Currently we set the discount codes and free costumes as the reward gift for you, we will update the gift list from time to time.
4.I redeemed the free costumes, how can I actually get it?
It's very simple! Once you redeemed the costume in the U+ Plan pannel, you will see a code immediately,copy that code and add the costume in to your cart then check out, the code will be applied automatically, you will only need to pay the shipping fee. Please noticed that each order can only use one code! Here is the steps for your reference: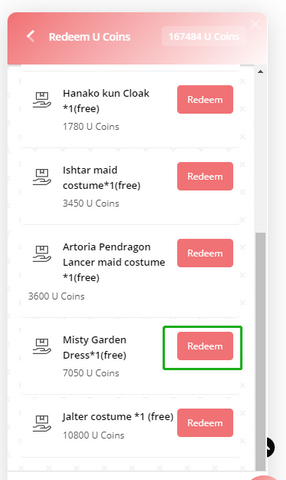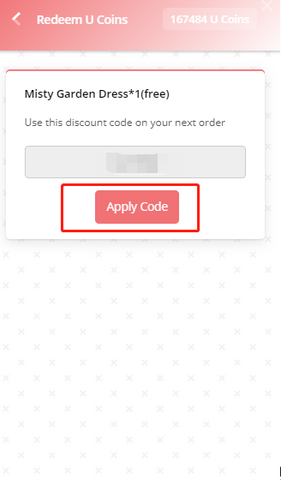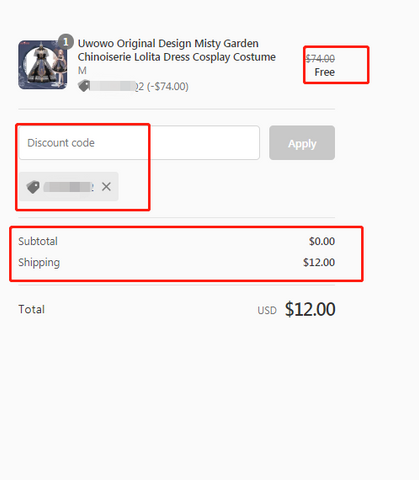 5. FAQ
Q1:I closed the pannel by mistake after redeeming the reward gift, how can I find that code again?
A1: Open the pannel again,you can find all the rewards you got and then you can view the history details. Or you can open your email, when you redeem the reward gift successfully, the code will also be sent to you via email.
Q2: How many free reward gifts can I get per order?
Q2: You will be able to get one reward gift as the max quantity for each order because the system only allow people to user one code in each order.
If you have any more questions, you can contact us via Facebook messenger and Instagram, or write email to us!